Sports Massage Therapy
Insured by Towergate Professional Liability
If you have any on-going medical conditions or are pregnant, then please speak to your doctor before booking.
Sports Massage Therapy to promote muscular comfort, enhance athletic performance and relieve sports Injury.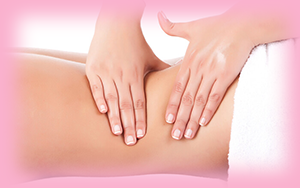 Sports massage is a type of massage that can alleviate pain occurring in certain parts of the body, which can be caused by too much physical activity. This type of massage was originally developed to serve athletes as a way to prevent and relieve injuries, but both athletes and non-athletes can gain physiological and psychological benefits from receiving sports massage therapy.
Delayed Onset Muscle Soreness Prevention Sports massage therapy can prevent or relieve delayed onset muscle soreness by encouraging blood and lymph flow throughout the body, preventing muscle fatigue. Stress and Pain Reduction.
Download the human consultation form.
When a person receives a sports massage, their body releases endorphins, which can help to decrease anxiety, provide pain relief, improve mood and enhance a person's state of well-being.