Ladies treatments available - Bishops Waltham, Hampshire
Ladies Sports Massage / Hot Stone Massage / Kinesio Taping - details below:-
Sports Massage Therapy
Insured by Towergate Professional Liability
If you have any on-going medical conditions or are pregnant, then please speak to your doctor before booking.
Sports Massage Therapy to promote muscular comfort, enhance athletic performance and relieve sports Injury.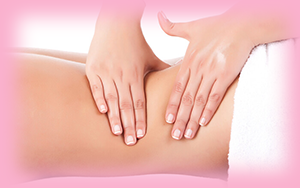 Sports massage is a type of massage that can alleviate pain occurring in certain parts of the body, which can be caused by too much physical activity. This type of massage was originally developed to serve athletes as a way to prevent and relieve injuries, but both athletes and non-athletes can gain physiological and psychological benefits from receiving sports massage therapy.
Delayed Onset Muscle Soreness Prevention Sports massage therapy can prevent or relieve delayed onset muscle soreness by encouraging blood and lymph flow throughout the body, preventing muscle fatigue. Stress and Pain Reduction.
When a person receives a sports massage, their body releases endorphins, which can help to decrease anxiety, provide pain relief, improve mood and enhance a person's state of well-being.

Massage consent form here
Kinesio Taping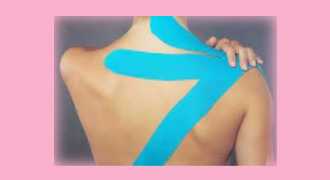 Kinesiology Therapeutic (KT) tape is used to support and relieve pain in muscles, joints, and/or ligaments.
It reduces swelling, increases mobility and enhances recovery
CONTRAINDICATIONS - Kinesio taping is not suitable for the following:-
Severe allergic reactions to adhesive tape
Very sensitive skin
Open wounds
Presence of deep vein thrombosis (DVT)
Infection
Diabetes
Active cancer
Heart Condition
Hot Stone Body Massage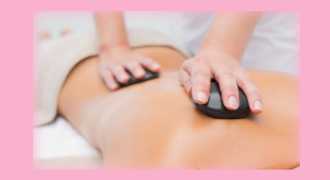 Benefits of Hot Stone Body Massage can include promoting deep relaxation. It helps relieve muscle tension and pain. The heat helps increase blood flow to the affected area, and may also reduce muscle spasms. Significantly reduces stress and anxiety. Releases toxins and improves skin appearance. Helps to promote better sleep. Speeds up the lymphatic circulation, assisting in the prevention of fluid retention. Due to increased blood circulation, hormones will reach their target organs more readily. Creates a sense of comfort and warmth. Increases joint flexibility, aiding in easier mobility and movement. Boosts immunity.
For more details about Hot stone massage and who could benefit please download this form.
When you book a Hot Stone Massage please download, complete and bring this form with you to the session.