Equine Sports Massage:-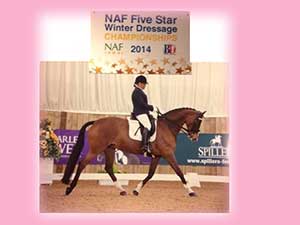 Increases range of motion
Increases flexibility / circulation
Reduces resistance / tension / muscular pain
Enhances muscle tone
And will help if your horse has problems with:-
Lateral bending (finds it hard to bend to one side or both)
Tracking up
Canter leads
Forward impulsion
"Cold" back or "sore" back
Girth discomfort
Tying up
Neck, shoulder, hip, hock & stifle discomfort
Also for the COMPETITION HORSE – a deep muscle massage will keep the ENTIRE body in TOP physical condition. Pre-Comp – it will loosen/prepare muscles & Post-Comp – will relieve pain/stiffness.
Equine consent Form here.
This Muscular Therapy is "Holistic" – meaning the whole horse is treated EVERYTIME not just the area of concern.